Doesn't any fucking body ever fucking LOOK at any fucking THING???????????????????????????????????
Radar right now shows a nice solid blob of rain approaching Spokane, and more importantly approaching both of the major wildfires.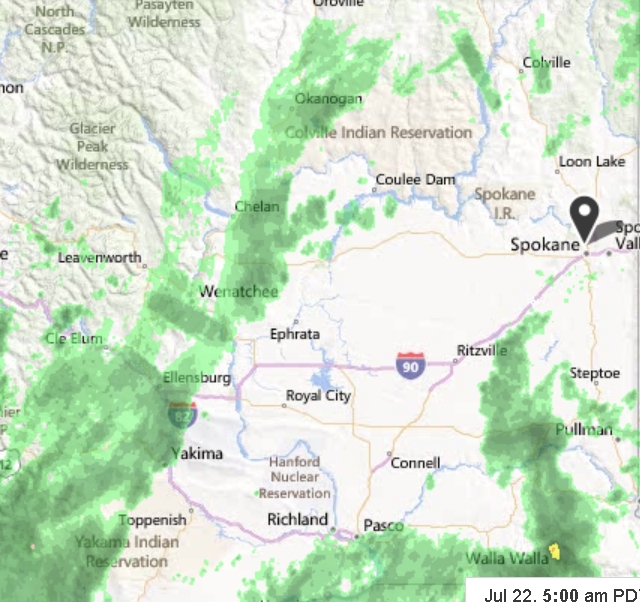 The Weather Bureau doesn't look at their own fucking radar:

And local news this morning is talking about the firefighters "working against time" to slow down the fires. Is this union rules or just plain old idiocy? PAY FUCKING ATTENTION!!!!!!!! OPEN YOUR FUCKING EYES, FUCKING IDIOTS!!!!!! = = = = = 7:30: Rain is here! Nice steady soaking rain. Good for the plants, good for the fires, and evidently good for my fucking mood as well.