Can't read that shit
Listening this afternoon to
Test Kitchen,
the only modern radio program I make a point of hearing every week. I never use their fancy recipes, but there's always something interesting and there's never anything annoying or lethal. It's a positive contribution to culture. This week featured an interview with Ron Finley, who calls himself the Guerrilla Gardener. He's attempting to spread the gospel of the soil in places that need it most. 100 years ago, the poor parts of town could have taught these lessons to the rich parts; now, thanks to 50 years of LBJ's welfare and Betty Friedman's feminism and Milton Friedman's financialism, it's the other way around. Finley does presentations to schools where he passes out bags of fast-food snacks and tells the kids "Don't open the bag. Read the bag." Some hapless kid will try to read it out loud. "Sugar, salt, di-pro-gly-can't read any more." Finley then says "If you can't read that shit, don't eat that shit."
It's excellent advice.
Strikes me just now that the obverse side of the sentence is equally good. If you can
write
that shit, it means you've
made
that shit. Di-poly-gly-whatever can be precisely named because it's SYNTHETIC. It was produced by a specified sequence of reactions, mixings, catalysts, etc. If you can't write it, you didn't make it. Nature made it. We still can't write the NATURAL contents of food. The only honest way of listing the ingredients of a tomato is Tomato.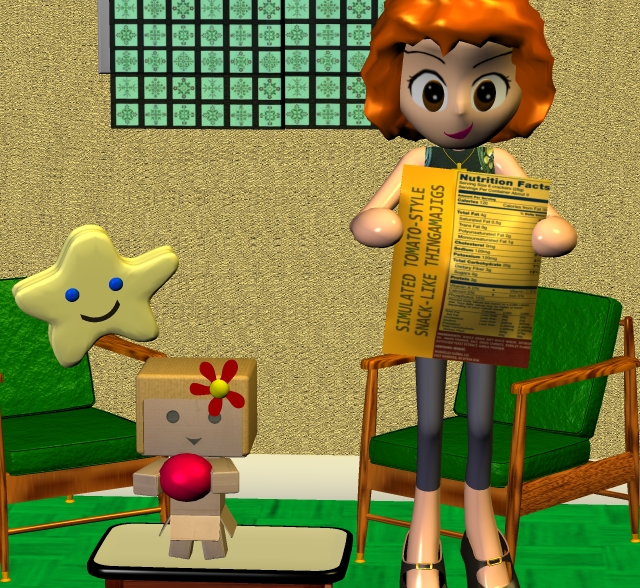 We know in a reductionist sense what's in a tomato: we can weigh the atoms of carbon, oxygen, phosphorus, iron, etc. And we know a
little bit
of the chemical compounds: sugars, ascorbic acid, nicotine, etc. But we're just beginning to realize (or re-realize) that Tomato and Parsnip and Bacon are VERBS, not nouns. And we're
just barely
beginning to parse those verbs. (Can I resist saying "parse the parsnip"? No.) At the front end of the verb: Epigenetics hints strongly that the mood of the plant at harvest, or the mood of the animal at slaughter, determines the quality of the fruit or meat. We're especially retarded in diagramming this morpheme, because God already gave us the proper grammar. Kosher, halal, "astrological" harvest rules. In the next part: Color and smell alert our salivary glands and stomach glands. Chewing signals the brain both mechanically and via the trigeminal nerve. Each gland then knows which enzymes to pour out and which chemicals to absorb. In the last part: Our bacterial organs finish the processing and ingestion, learn epigenetically about the quality of the contents, and inform us by altering our mood. All verb from start to finish. Mood to food to mood, with an infinite amount of action and excitement along the way. Most of this fragmentary knowledge is extremely old and extremely new. The halal/astrology knowledge, direct from God via long painful experimentation, is 50,000 years old. The specifics of epigenetics and bacteria are just 10 years old. Between those poles we passed through a terrible era of dead[ly] certainty and dead[ly] nounism. We believed with 100.00000% precision that our reductionist analysis was perfect. Some parts of science have opened their eyes and ears and noses and hands in the last 10 years, and are busy confessing what they should have been confessing all along: We are ignorant fuckheads. Remember what we said about cholesterol? We were wrong. Remember what we said about cancer screening? We were wrong. This advice is jarring but necessary. Before we can [re]learn the verbs we have to banish the nouns. Other parts of science are still cranking out the same old synthetic nouns, adding new epicyclic syllables to their big words and getting multisyllabic sums of nominal money in return. Global warming, economics, cosmology, quantum, "social" "science". These charlatans
can
read that shit, because they wrote that shit. Synthesized it from pure theory.
Labels: Carbon Cult, Experiential education, Grand Blueprint, Smarty-plants