Гром победы, раздавайся!
This was the anthem of the Empire at the time when the Russian America colony was active. (This isn't the more familiar
God Save the Tsar
as heard in the 1812 Overture.)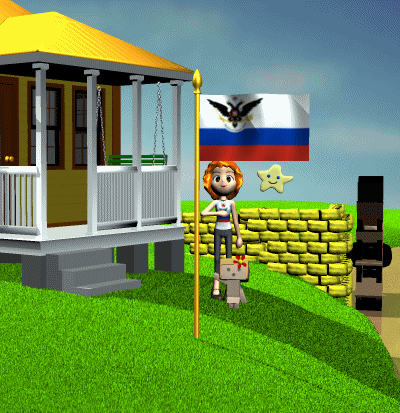 Polistra loves it. An anthem about the PEOPLE, not about some abstract theory. Semi-relevant sidenote: One advantage of a BIG classical anthem like this one, or like
Uruguay's full-fledged opera,
is that you
can't screw it up.
It takes professionals, or
divinely inspired amateurs,
to attempt it at all. "Singable" anthems (like Britain and France) invite sloppy or parodic performances. The US anthem is the worst of both worlds because it's simple enough to invite evil rock-n-rollers and crotch-grabbing assholes, but it's
not
really singable. (The tune
Anacreon In Heaven
was intended as a sort of 'contest piece' to demonstrate the talents of small singing ensembles. It was NOT meant to be easy!)
Labels: Гром победы