What's totally fucked with this picture?
Brief item on news this morning about California drought. Interviewed a farmer in Moorpark who is desperately irrigating his crop with
water that comes from Northern California.
Most of the water is destined for LA, but some is reserved for irrigation, and the reservoirs are getting dangerously low. I didn't know Moorpark, so I checked the map.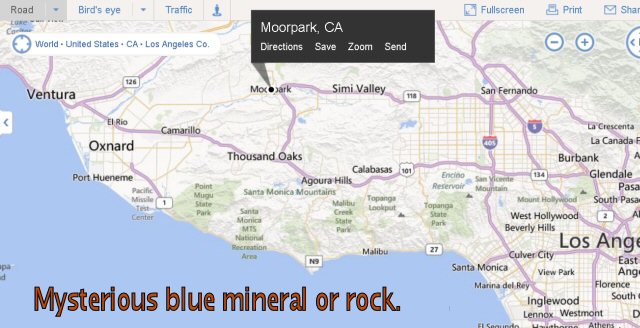 Hmm. What's that blue stuff? I always thought blue represented water on maps, but obviously I'm wrong. If you had all that water right next to your big city, you'd
USE IT
instead of pulling water from the mountains 500 miles away. This must be some sort of blue mineral like copper sulfate, so I've labeled it as such. = = = = = Just for fun I've been phase-matching 1882.
Europe is tracking nicely.
How about Calif? From
Sacramento paper, Feb 11, 1882.
DROUGHT IN THE SOUTHERN COUNTIES. A recent brief visit to a portion of the southern territory of the State convinces us, very much against our will, that the lands of that section, not irrigated, will be almost useless for crop raising the coming season. The fruit-growers of Los Angeles county, having a well-matured system of irrigation, will suffer no inconvenience or loss from the drought, but the lands not irrigated will fail to raise the supply of cereals and provender for animals usually produced in this county. A week's rain, even now, would materially change the grain and hay prospect of this section, but we fear it is too late to hope for such a streak of good luck. A like condition of drought exists, also, in Kern, Tulare and Fresno counties, as well as in the entire lengthy expanse of the San Joaquin valley. Where irrigation is not [present], the land is as dry as a volume of Patent Office reports, or a powder flask minus the powder.
Nuff said.