Does not depict
I'm a fan of 'urban decay porn'. I was searching Google Images for Robinwood Street Detroit, and happened on this accidental conglomeration.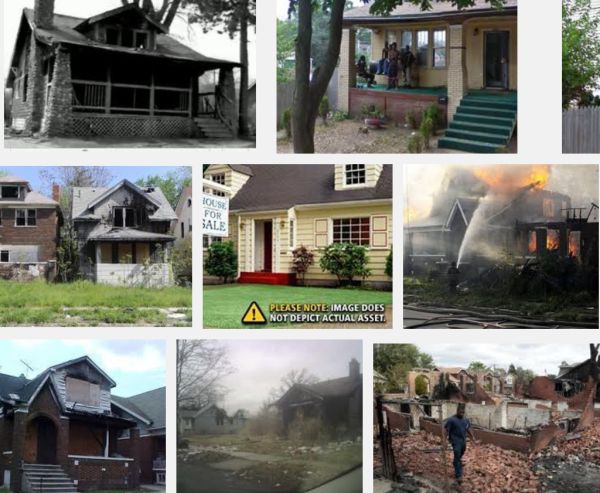 PLEASE NOTE: IMAGE DOES NOT DEPICT ACTUAL ASSET. Right. Nuff said. = = = = = I shouldn't be laughing. I should be weeping. Before the Jew Mafia moved all jobs to China, that image
DID
depict most of Detroit's assets. Black auto workers and white auto workers lived in houses like that.