More 1840s
Long as I'm doing 1840s today, here's a little more. The
1848 meeting
of the British Assoc for Advancement of Science includes the first good compendium of world temperatures. It was assembled by one Professor Dove. [Starts on page 427 of the PDF in above link.] Here's part of one page: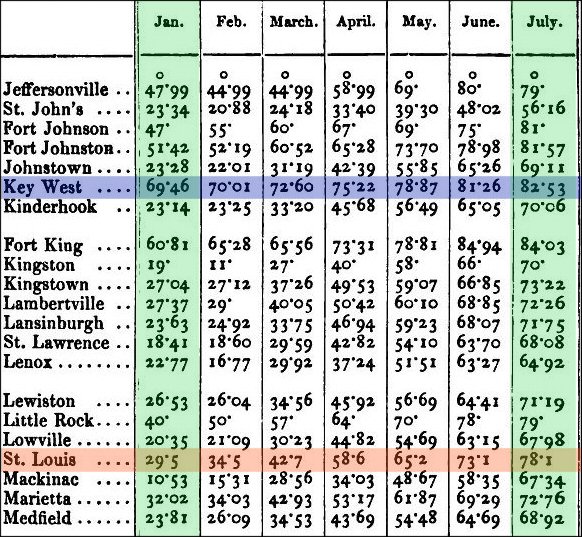 It's a little hard to match those with modern American records, because America stopped just west of the Mississippi in 1848. I tried Key West and St Louis, to get one ocean and one continental reading. Added a purple line to each of the NCDC graphs at the 1848 temperature for that month. Comparing with NCDC records that start in 1895, there's only one notable difference. Key West's summer was already considerably warmer in 1895, and continued warming since.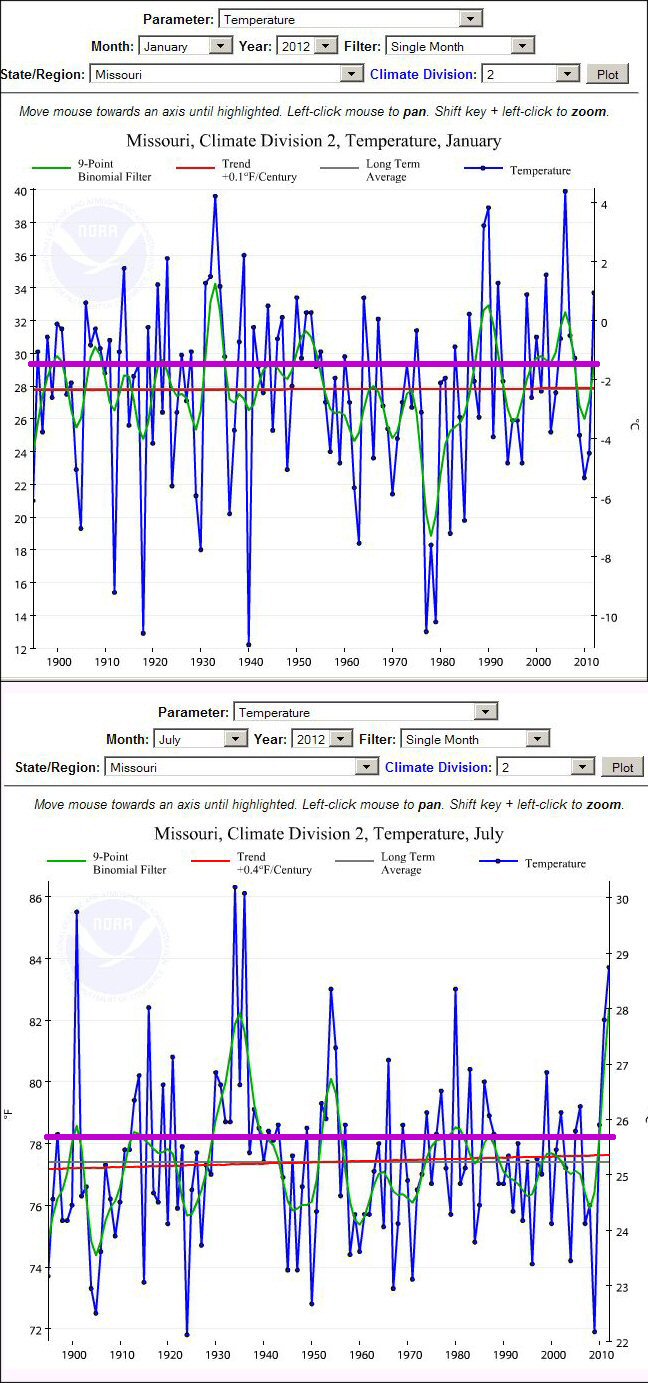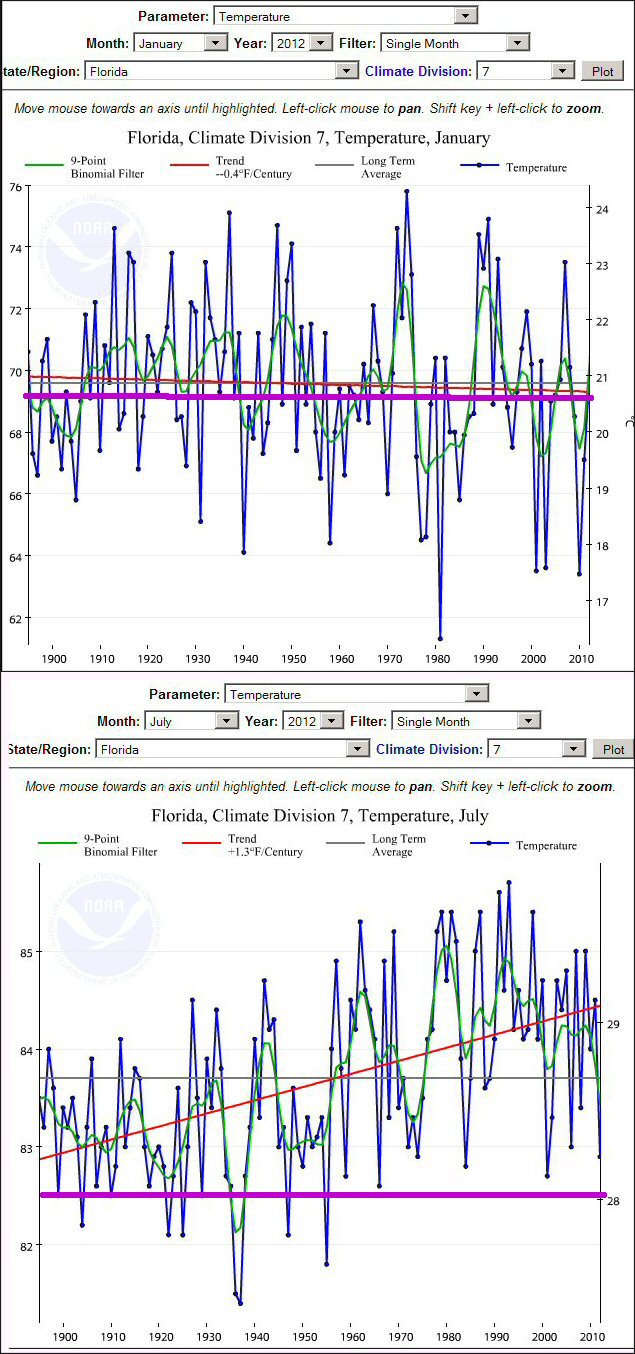 Yet again, "global" warming turns out to be Gulf Stream warming.
Labels: Carbon Cult