Economoid retard
Unbelievable example of theorigenic blindness.
BBC interviews economist Andrew McAfee
who has JUST NOW REALIZED that something changed after 1980. He talks about a "mysterious decoupling" between economic growth and jobs, which began around 1980 and got worse around 2000. He says economists simply assumed that improvements in technology would lead to more and better jobs. Indescribable ignorance. It's like a doctor trying to determine whether some illnesses might be caused by little animalcules that can't be seen with the naked eye; or an engineer wondering how these mysterious
self-moving chariots
are propelled. This "decoupling" has been explored thoroughly by non-economists. I've been talking about it since I started writing here.
Others
have been describing it in more quantitative terms, even occasionally in ways that economists might be able to dimly perceive. My best effort on the subject was probably
this 2009 entry.
It comes down to two things: (1) Big business was decoupled from profit around 1980, partly due to the influence of Jack Welch at GE. Since 1980, business has been seeking to maximize share value instead of profit, which means that "negative externalities" like production and employees must be eliminated. (2) Big business rediscovered the criminal side of stocks and bonds in 1999, after Bill Clinton and Phil Gramm eliminated FDR's regulations. With no limits on purely numerical transactions (i.e. counterfeiting), it was finally possible to give up those horrible factories and workers entirely. There's your mysterious "two stages of decoupling", econotard. And you're welcome.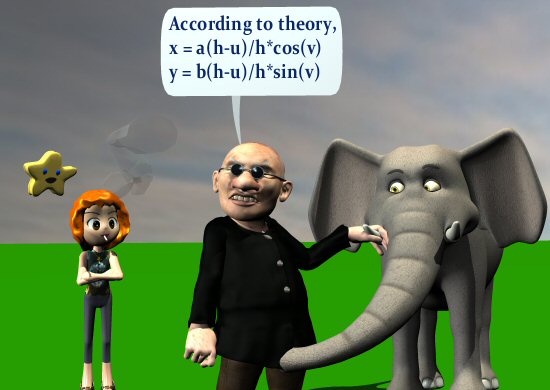 FACTS WILL GET YOU THROUGH TIMES OF NO THEORY BETTER THAN THEORY WILL GET YOU THROUGH TIMES OF NO FACTS.
= = = = = Artistic sidenote: Just realized this character I've been using for capitalist and economist types looks almost exactly like the new Pope. Resemblance DEFINITELY not intended! So far at least, Bergoglio/Francis appears to be the exact opposite of capitalists. He may not be able to mobilize the Church in opposition to the economoids, but his
intentions
are unquestionably on the side of frugality and civilization. And a couple years later: No, the resemblance was correct after all. Antichrist Francine has turned out to be Goldman's best friend.
Labels: the broken circle