Long-nosed cricket / EDIT: I TAKE IT BACK.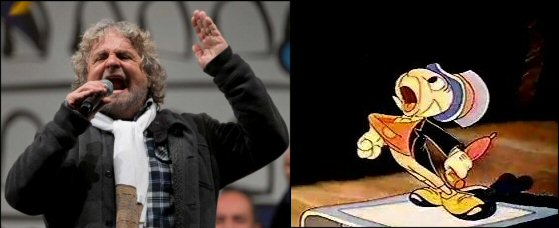 Beppe Grillo
is certainly an interesting character, but I hope young Italians will treat him with caution and suspicion. He was trained in commercial economics, and his vaguely defined agenda seems awfully similar to Occupy's vaguely defined agenda or Tea Party's vaguely defined agenda. Smells like Agent Provocateur to me. A clever and flashy distraction, a lightning rod to discharge youthful energy into a cause that will ultimately serve the Establishment. Watch out. = = = = = Couple days later:
NO. I TAKE IT ALL BACK
after reading
Evans-Pritchard's analysis
of the election. The net result of Grillo's voters is a victory for parties that favor pulling Italy out of the EU. That's an ABSOLUTELY GOOD THING, and it's exactly what the banksters hate most. Remains to be seen whether the banksters will
allow
independence. But if AEP is right, Italy will give it a good solid try. Bravo!