Bad Graphic Award .... already!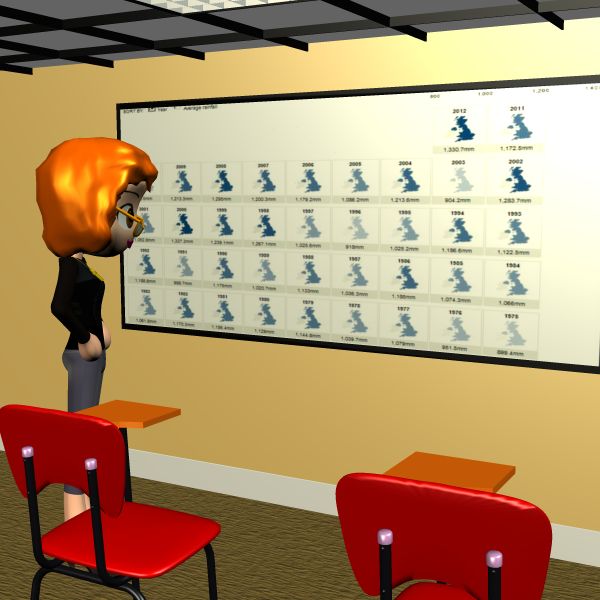 2013 is barely started, but Professor Polistra feels the need to award 'Worst Graphic Of The Year' to
this awful mess
in UK Telegraph. It's supposed to be a graph of British rainfall over the last century. Maybe so, but it's completely unusable. There's no way any published graph in the next 12 months can be worse than this one, thus the pre-emptive award. The article under the graph tries to find a cause for an especially wet 2012, but misses the most likely explanation: The Gulf Stream is changing in response to the earth's rapidly weakening magnetic field.
The area where the field is switching polarity fastest
is under the South Atlantic, just upstream of Britain. This change began around 1980 and has grown since then. An excellent 1910-2012 rainfall graph is
here,
apparently for the month of April. This shows that 2012 is indeed unique, but not part of a linear trend. (Professor P will attempt to find or create a better annual graph.)
Labels: Carbon Cult