The interview question
And now the interview question, where the brainpower and education of each contestant is revealed and tested. Miss South Carolina?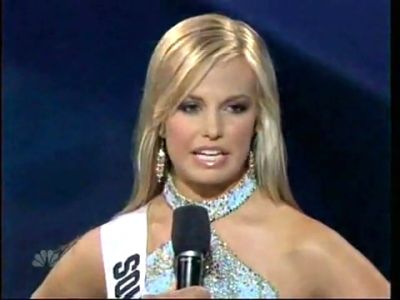 "I personally believe that US Americans are unable to do so because salmas people out there in our nation don't have that, and I believe that our education link, such as South Africa and Diraq, everywhere like such as, and I believe that they should, our education over here in the US, should help South Africa, it should help Diraq and the Asian countries."
Miss Vatican City?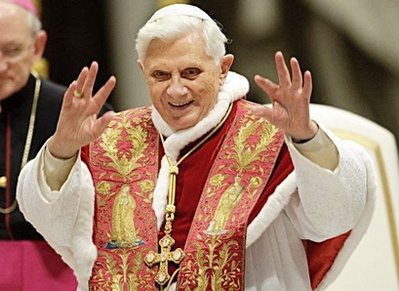 "The Truth, which is in the bosom of the Father has sprung out of the earth, to be in the womb of a mother too. The Truth which rules the whole world has sprung out of the earth, to be held in the arms of a woman. The Truth which heaven cannot contain has sprung out of the earth, to be laid in a manger. For whose benefit did so lofty a God become so lowly? Certainly not for his own, but for our great benefit, if we believe. I express my hope that, in fulfilling this task, they will esteem the contribution of the religions, in respect for each, in such a way that they can help to build a fraternal society for the benefit of that noble People and of the whole world."
Judges, cast your votes. Well, we have a unanimous vote of -99999 for both contestants. Neither one makes a lick of fucking sense. So we pick Miss South Carolina by default, because at least she seems to be alive.