Heat and volts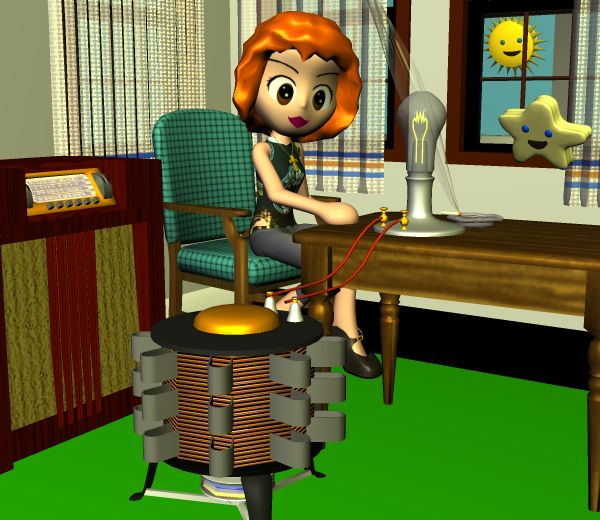 Polistra demonstrates an invention from Morse's era. Seems like an idea that could be brought back.
Moses Farmer's thermo-electric battery
dates from the 1860's. It was basically a layer-cake of copper-nickel alloy ("german silver") and zinc-antimony alloy, with insulating layers of mica. The layers were hollow in the center, allowing a chimney to heat every layer evenly. When heated by coal or methane, it generated a significant amount of power: enough to run a small silver-plating plant, according to contemporary writeups. Doesn't seem to be the usual millivolt-making thermocouple. It's more like a wet cell in its chemistry. Could be useful in situations where heat is already present, as co-generation. With propane, it could be an emergency source of both heat and electricity. Might work with a solar boiler to provide steady power? = = = = = Artistic note for Poser types: The digital model (and the bulb and lots of other stuff) are on my
ShareCG page.