Ten years
Ten years of semi-retired frugality!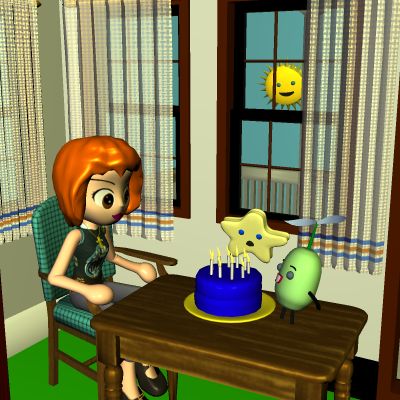 I've been 'off the clock' since November 2002, doing some contract work and living carefully.
The real landmark
happened earlier this year when Social Security kicked in; that's the goal I'd been working toward. Still, this is an anniversary, so might as well celebrate it. = = = = = Contrast: the precise opposite of frugality. A local jewelry store is advertising some kind of special two-day event featuring a load of Super-Jumbo diamonds. The biggest one weighs 17 carats, normally $500,000. Now reduced to $250,000. I don't get it. Can't begin to understand it. The ad tells you straight out that the diamond has no meaningful price. They were able to cut the "original" price in half without any trouble, and you can be sure they've got plenty of room for deeper cuts. Thus you have no assurance of any particular resale value. What's the actual value of that material? Quick calculation: 17 carats is the same as 3.4 grams. If you bought the same weight of carbon in the form of coal, you'd nominally spend about 0.00025 dollars. That's 25 thousandths of a cent. $250000/$0.00025 = 1,000,000,000. Would you rather pay the actual value, or
ONE BILLION TIMES
the actual value? Really? Why? Coal is crude, so let's try a more appropriate comparison. A pencil lead is mostly graphite, and involves a considerable amount of processing and manufacturing. It's about the same weight as the 17-carat diamond, and costs about 5 cents. In this comparison the diamond costs only
FIVE MILLION TIMES
as much as the equivalent manufactured piece of carbon. Wow! That's a great bargain comparison, in comparison to the coal comparison! I'm going to rush out and buy one of those diamonds right now, before the price goes down even more!