Looking back on a stupid period
It's starting to get cold, so I looked in the closet to find more long pants.
While ruffling through the closet I found no less than
FOUR
winter parkas. Two of them are familiar, but I'd completely forgotten about the other two. This means the newest winter parka was completely unnecessary! I bought Parka #4 in 2009 after Parka #3 got torn up in the
desperate and losing fight
against heavy snow and ice dams. Obviously I didn't even LOOK in the fucking closet, because Parkas #1 and #2 are perfectly usable though a bit grimy. It's not like I have dozens of closets and hundreds of clothes; this is the only closet in the house and it contains exactly 14 items right now.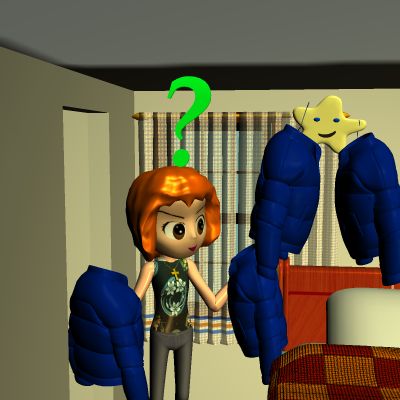 I was
seriously stupid
in 2008-2009. The stupidity was clearly caused by high blood pressure. I wasn't
paying attention
to things. That's how I got whomped by a SUV in Oct 2008.
After that low point I started to make changes. In chronological order:
1. Stopped smoking pipe, which I had started in 2006.
2.
Unplugged the TV.
3. Went to doctor, started pills for BP.
4.
Cut down trees,
re-created back yard and sense of pride.
5.
Increased exercise.
6.
Changed diet.
Each step has led to better health, more brainpower, less stupidity, better attitude.
The only negative is a loss of something like creative drive. The high pressure (or maybe the tobacco?) caused me to output more graphics work with more imagination. Deflating the arteries seems to have dulled the imagination.Dull is better than dead.
Labels: coot-proofing