More from those innocent optimists
Those
foolish naive optimists
at WUWT are
at it again.
They're getting all happied up about a provision in the Fed budget to
DEFUND
the ban on light bulbs, for
ONLY ONE YEAR.
In their nicey-nice minds, this equates to repealing the ban.
Nope. Fed departments are never stopped by a change in funding. There's always another account to draw money from, and there's always a way to rewrite or re-interpret the regs to work around insignificant piconanotrivia like laws and constitutions.
Congress understands this perfectly, and counts on dumb deluded partisans to swallow the scam.
The only way to slow down an agency is to delete the entire agency, delete all laws and "court" decisions that support its existence, and jail all of its employees in solitary for life to guarantee that they won't recycle as lobbyists to rebuild the agency next year.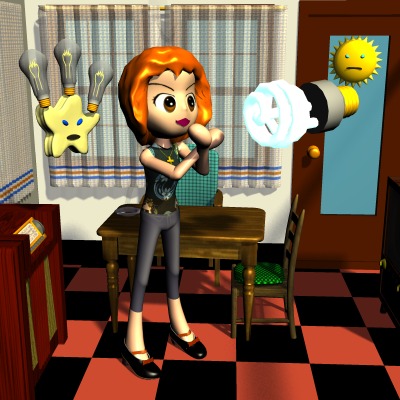 Well, actually the only way to reform DC is 100 megatons of hydrogen fusion. That might do the job for a little while.
Labels: Carbon Cult