OW, dammit!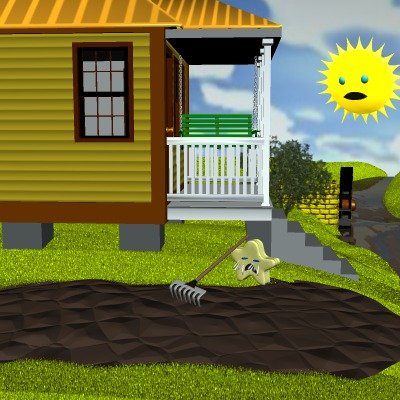 Superstition always bites. Last week I was
cheerfully nattering
about beneficial exercise after a month of rejuvenating the back yard.
Yesterday, while breaking up some roots, my lower back announced it was TIME TO STOP.
It's a familiar pain. Happens about twice a year since 1975, when I snapped a tendon or something while lifting a heavy object at work. Most of the time it starts without any obvious cause, presumably from stress or bad posture. At least this time I know why it happened. Typically it fades in a week if I stay loose and walk a lot.
However: the newly planted clover is starting to pop its little heads through the soil! Makes the pain worthwhile. Almost.