South Hill Welfare Queens
News item:
This Earth Day South Hill residents have the opportunity to drastically lower their carbon footprint by participating in SustainableWorks, a Spokane based non-profit that is offering reduced cost energy audits and home retrofits. SustainableWorks is partnering with Washington State University Extension, Avista Utilities, the City of Spokane Office of Sustainability, the Spokane Alliance and others to bring this energy saving opportunity to the South Hill. The purpose of this stimulus-funded program is to help homeowners and renters (with landlord approval) make home improvements that reduce their energy use and energy bills.
South Hill in Spokane is the old rich area. It's centered on St John's Episcopal. Similar in flavor to the Plaza area in KC, or Classen Blvd in OKC, or Oakwood in Dayton.
Perfect example of Gramsci in action. Get the government rolling on an impossibly mythical false theory, then use the gov't to enrich the rich.
= = = = =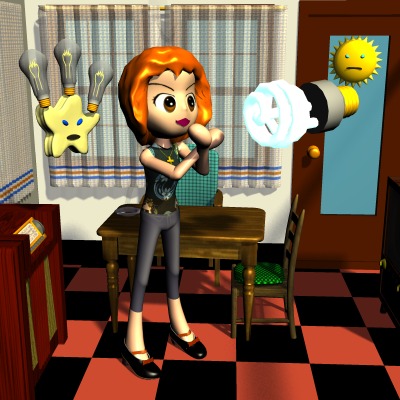 Polistra and Happystar mark Earth Day.