New toy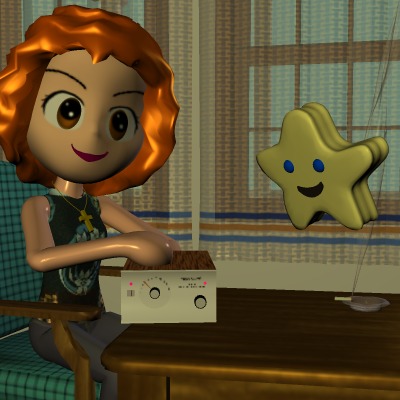 Once a year or so, I buy a toy from Ebay. This time it's not exactly a toy, but not a necessity either. My increased NPR listening showed the inadequacy of my cheap Chinese radio. It doesn't separate stations and it sounds tinny.
Thinking about tuning, I vaguely recalled a nice Radio Shack tuner that I'd seen in the stores back in the '70s but couldn't afford** at the time. (Actually my hand remembered its smooth vernier dial more than my eyes remembered its appearance.)
Tried Ebay; the correct item popped up immediately. Realistic TM-175. The total price ended up around $30, and it's mint fresh, flawless, works perfectly. The controls are just as pleasing to the hand as I remembered. It has a cute little tuning meter, not quite as elegant as the old
Magic Eye tube
but still neat. When tied to my existing Radio Shack SA-150 amp and Minimus speakers, forms a complete RS system for the first time.
I'm trying to replace modern electronic crap with '60s and '70s items when possible. Older vacuum-tube equipment is the most esthetically pleasing but too fragile for daily use and too expensive to restore. The discrete transistors of the '70s were durable, the analog circuitry gives a full tone, the cases were square and solid, and the mechanical parts were designed to fit human hands and to give satisfying tactile feedback.
Modern crap is ergonomically atrocious and hard to fit in small places. Cases are often rounded so you can't put anything on top or stack things neatly; knobs are tapered and hard to grab, labels are either nonexistent or white-on-black. Many actions are controlled by indistinguishable digital buttons that have to be punched and held for several seconds.
In short, designed by lawyers instead of engineers.
= = = = =
** Later: According to online sources the original 1972 list price was $60. That was my weekly paycheck then, and comes to $320 in today's Zimbabwe dollars! This was an
expensive
radio, and its look, feel and sound are still expensive.
= = = = =
Artistic note: For Poser or Daz users, the digital model of the tuner is
here.
Labels: new toy