Gloria Stuart RIP
Died today at 100, after having two distinct careers.
Stuart was not only pretty, she was damned sharp. She appeared at least once on Info Please, the best regularly scheduled entertainment in history. Unlike most Hollywood starlets**, she pulled her weight in both knowledge and wit. Unlike modern American females, she knew how to laugh... which may be why she made 100.
Here she is in January 1940, one of the best episodes overall.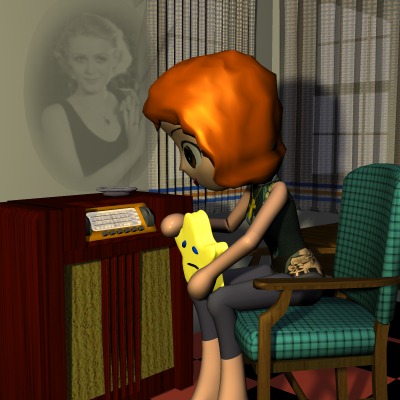 ** Info Please featured a wide variety of stars as "guest experts", and a pattern emerged. Stars who began in Hollywood were generally slow-witted and silent on the show. Stars who began in the legitimate theater were academically well-informed but not humorous. Stars who began in vaudeville had it all.Makes sense when you consider the selection process. Hollywood hired for beauty and obedience to directors, emphatically not for intelligence. Vaudevillians had to sing, dance, play a few instruments, do a little magic or acrobatics, write their own routines, and adapt instantly to tough audiences; but they didn't have to be pretty and they generally weren't. Stuart was an exception to the latter part.