Good man gains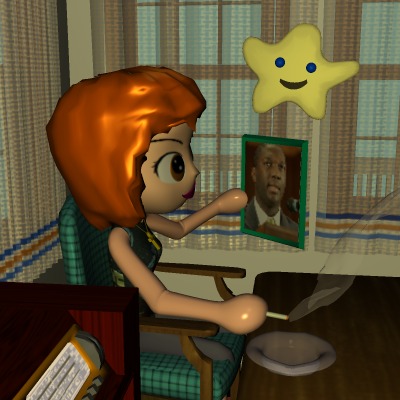 Polistra likes this Alvin Greene fellow who's running for Senate in SC. Likes him in a plain and simple way... not because he might be a spoiler, but because he's a true political novice and an introvert.
Introverts are less susceptible to peer pressure, more inclined to think for themselves. At first it wasn't clear that Greene was intelligent enough to think
competently
for himself in such a hi-falutin arena, but his intelligence is coming through now that he's saying more than Yup and Nope. He's just laconic, doesn't feel the need for
endless jibber-jabber.
One sentence in
Greene's debut speech
catches Polistra's attention forcibly:
"Let's reclaim our country from the terrorists and communists."
When was the last time you heard
any
politician name both factions of our enemy correctly? Pretty sure no national politician has named Communists as an internal enemy since the Cultural Revolution was consummated in 1974.