The odd thing about it.......
This is purely delicious.
It was hailed as Britain's first "green" island and a glimpse of what the future could hold for the rest of the country. But when the inhabitants of the remote Scottish island of Eigg put their faith in the wind and rain to provide all their electricity they did not reckon for one thing – mild weather.

Now the 95 residents are being asked not to use kettles, toasters or other kitchen appliances after uncharacteristically mild weather caused a critical shortage of power.

Weeks of what passes for heatwave conditions in the Inner Hebrides have caused water levels to drop uncharacteristically low, cutting off the island's hydroelectricity supply.

The normally powerful Atlantic gusts in the tiny island south of Skye have also reduced to a pleasant breeze leaving the island's wind turbines idle for hours on end.

As a result, the community-owned power company has placed the island on "red alert" and issued notices effectively rationing electricity.

It has had to revert to using old-fashioned diesel power to run a backup generator to keep the lights on.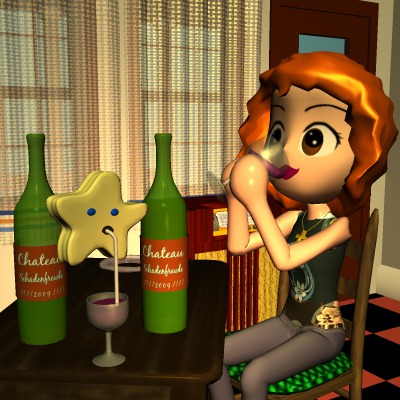 Schadenfreude time!
Think about this for a moment: Gaians define the problem as an
unstoppable rise
in temperatures, a
dramatic change for the worse
in all sorts of weather conditions. "Global Warming" will make the earth hotter, colder, dryer, wetter, windier, calmer, stormier, nicer, all because of our Toxic Sins, our Profane Exhalations.
Yet their technological solutions fail because they
assume this year's conditions will continue forever without any change at all.
Rephrasing: Warmists say our problem is a climate that's changing really really really fast, unprecedentedly unprecedentedly unprecedentedly fast. So they "solve" the problem with devices that only work when climate stays the same.
Old-fashioned solutions don't depend on weather.
That's exactly why they were invented, dammit!
Coal, diesel, uranium: all provide power regardless of wind, rain, sun or temperature.