Courting the net
Google is preparing to set up a new superfast web service, beginning in a few chosen cities.
Polistra loves this, partly because it's a real physical expansion of infrastructure, not just a new way to sell advertising "eyeballs" ... and partly because it's stirred up a
happy competition among cities
who want to join the Chosen Few.
The "twin ports" cities of Duluth, Minn., and Superior, Wis., tried to steal some of Topeka's limelight this past week after Mayor Bill Bunten drew national attention by issuing a proclamation calling for Topeka to be referred to throughout March as "Google, Kansas, the capital city of fiber optics."

Duluth officials helped arrange for a tongue-in-cheek video on Youtube in which business executive Dave Orman — pretending to be Duluth's mayor — spoke in a Scandinavian accent about the city's reaction to Topeka's temporarily naming itself "Google."

Orman said: "We in Duluth believe that this sort of obvious pandering and shameless self-promotion is uh, it's really kind of cool. I mean, come on, why didn't we think of it first?"

Orman also said he was seeking to help his community prevail "in the Google pandering arms race" by decreeing that all first-born males there shall be named "Google Fiber," while first-born females shall be named "Googlette Fiber."
This is purely wonderful. In the 1880s when the railroad networks were expanding, cities on the Plains competed in the same cheerful way, naming themselves after railroads or railroad officials.
Orienta was named after the
Orient railroad.
Parsons was named for Judge Levi Parsons, promoter and president of the Katy.
Peabody for F.H. Peabody, vice president of the Santa Fe Railroad in 1875.
Skiddy for Francis Skiddy of New York, a magnate of the UP.
And so on.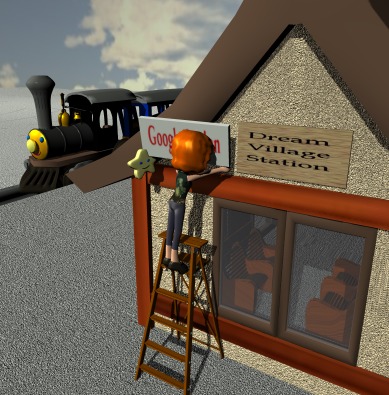 Oddly enough, Topeka missed the trend since it began as the source and hub of the Santa Fe, so didn't need to court or invite other railroads. Now it's finally getting in the game with the new transcontinental 'road'.