Serious
Obama may be
unserious
about nuclear power, but he is finally and wonderfully serious about railroads. Lots of genuine action on this front. Bravo!
In 1910 (
A HUNDRED GODDAMN YEARS AGO!!!
) America had a dense network of electric and steam interurban railroads. In
every settled part of the country,
not just the metropolitan areas, you could travel from city to city easily and speedily. The interurbans typically ran at 70 MPH, often up to 100 MPH in open areas. Commuting from Chicago to Detroit was practical.
Now intercity travel is slow and painful unless you're rich enough to have a private Gulfstream jet.
Obama properly shames us by comparing with Europe and Japan. He could more powerfully shame us by comparing with 1910 America.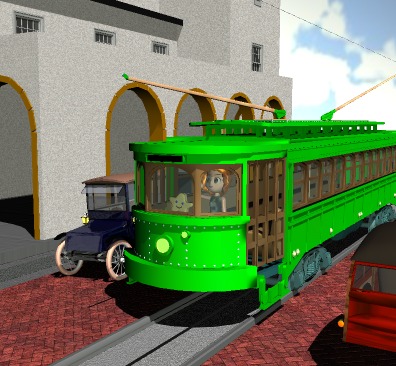 = = = = =
Meanwhile, here in Spokane a new chunk of Stimulus money was
authorized today
to continue building a wildly expensive and totally purposeless highway. The "North-South Corridor" [NSC] was planned in the early 1950s, at a time when Kaiser Aluminum and Boeing were running full force in the suburb of Mead. Thousands of workers drove each day along a couple of narrow two-lane roads from Spokane to Mead, so a north-south highway made good sense in 1955. When the government-sponsored terrorist organization EPA slaughtered America's metal industries, Kaiser's Mead plant was closed and Boeing later downsized as well. So the highway was completely unnecessary by 1990. THEREFORE it was finally started in the 1990's, using proper Federal logic.
Part of it was finished last year, and it's already carrying a massive load of traffic, as seen
here: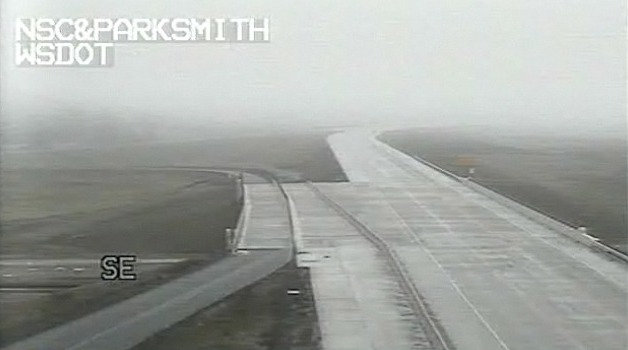 Fucking fools.