Strange yellow thing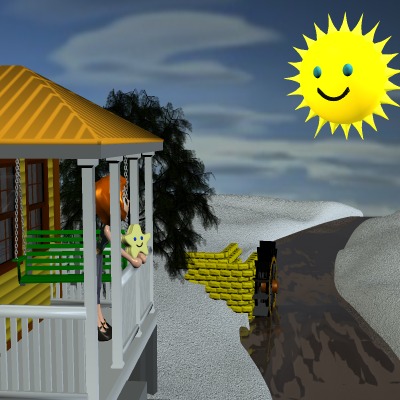 A mysterious orb has appeared in the sky today, after a long absence. Polistra is trying to figure it out ... Happystar, who belongs to the same species, knows what it is.
More seriously, this winter is a tremendous relief after the previous two roof-breaking back-breaking killer years.
El Niño gives us lots of fog and rain but very little snow. And for that we give thanks. Drabness is vastly preferable to death, as W.C. Fields
sorta said.