Steam's revenge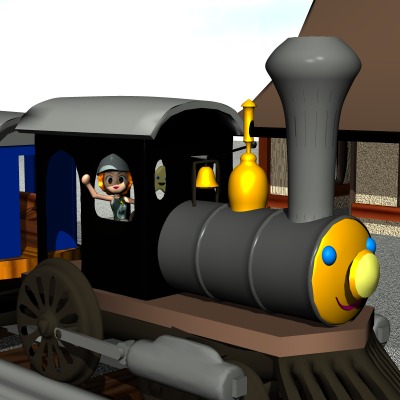 Engineer Polistra LOVES
this story
from England.
Passengers were rescued by a steam locomotive after modern rail services were brought to a halt by the snowy conditions in south-east England.

Trains between Ashford and Dover were suspended on Monday when cold weather disabled the electric rail.

Some commuters at London Victoria faced lengthy delays until Tornado - Britain's first mainline steam engine in 50 years - offered them a lift.

They were taken home "in style", said the Darlington-built engine's owners.
Technological resurrections are always splendid, and this one is especially heavenly because the locomotive is almost brand-new and MADE IN ENGLAND.
Apparently Mark Allatt, head of the company that produced it, has a deep understanding of
real value.
He added: "If any of the train operators want to modernise their services by using steam trains, I would be happy to give them a quote."
Gotcha!