The Lancet article
This morning Rush made a
passionate plea
for honest scientists to clean out the Augean stable of the crimatologists.
I passionately concur.
I'm not a professional scientist, but I've worked most of my life in academic research as a programmer and electronic tech. I've participated in the hard work of good honest science, watched the conscientious and the not-so-conscientious. In engineering and medical fields, the latter don't last long. Lives are at stake and everyone knows it. (There is plenty of 'passive' corruption, with peer review serving to shut out heterodox ideas, but at least outright falsehoods are unwelcome.)
When I look at the 20-year record of total and universal corruption in crimate, it breaks my little science-loving heart. Lives are also at stake there, and it appears that everyone's goal is to
extinguish
lives. Perhaps the lower-level workers don't understand the lethality of the project, but the commanding generals unquestionably
know what they're doing.
Everything is shaped to agree with the
predetermined conclusions of the Mighty EPA,
whose goal is to eradicate Western Civilization from the face of The Planet Goddess while siphoning the assets into the pockets of Soros and Paulson.
= = = = =
This Lancet article released today
would have been an excellent place to start peeling real science away from crimate fraud.
Every point in the article is true and life-saving, and
absolutely none of the points have the slightest tiniest micro-connection with "global warming",
even if you idiotically assume the CO2 theory to be real. By tying these suggestions to the largest fraud in history, the Lancet thinks it's elevating the suggestions, adding drama. But in fact the connection now
delegitimates
the whole article. As the fraud continues to deflate, these suggestions will fall with it. And they shouldn't!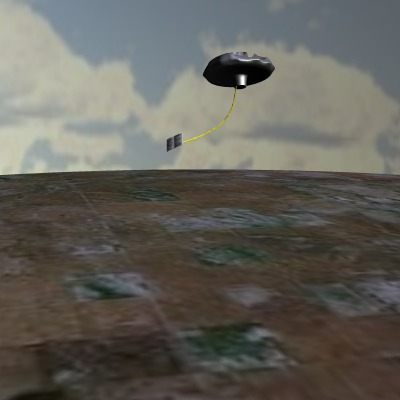 Point 1:
Money should be diverted away from roads to make walking and cycling "the most direct, convenient, and pleasant options for most urban trips." Pedestrians and bikers should also get priority over cars and trucks at intersections.
Amen and double amen. Exercise is good, and we're finding that many medical conditions can be helped or cured by moderate exercise. Less driving means less
REAL
pollution and less use of finite fuels. (And a special personal amen to the bit about pedestrian priority, speaking from
near-death experience.
)
Point 2:
Simple measures to improve household energy efficiency could have huge benefits, according to one study that looked at polluting indoor cook stoves widely used in low-income countries.

Replacing the stoves with low-emissions stove technology that costs $50 US per household has the potential to "avert millions of premature deaths and hundreds of millions of tonnes of CO2-equivalent greenhouse pollutants," says the study led by Dr. Paul Wilkinson at the London School of Hygiene and Tropical Medicine.
Now see, you could have stopped before the part about "hundreds of millions of tonnes" and you'd have another wonderfulle suggestionne. Cookinge with buffalo dunge is notte healthy.
Point 3:
Reducing the use of coal to produce electricity would also have "co-benefits," a second study reports. Carbon emissions wafting into the atmosphere would be reduced along with particulate air pollutants linked to lung cancer, and acute respiratory and cardio-respiratory illnesses. The researchers say that by 2030 "decarbonizing" electricity production could prevent an estimated 93,000 premature deaths in India, another 57,000 in China and 5,000 in the European Union.
Yes. Go nuclear, eliminate coal. We've known for hundreds of years that coal is dirty, and its dirtiness has nothing to do with CO2. But the carbon cultists hate nuclear for religious reasons. Worse, the carbon cultists want to
increase coal-burning
in some areas to give baseline power for hippie-dippie shit like windmills.