70 years ago......
Polistra wants to note the 70th anniversary of the only complete broadcast day preserved from the age when radio combined public service and entertainment.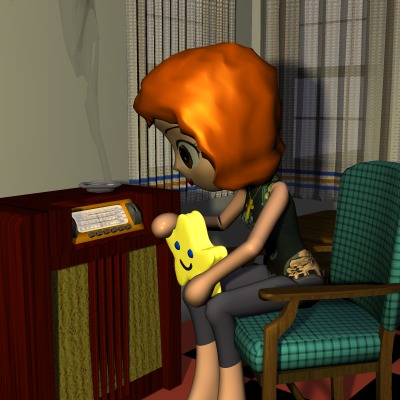 WJSV, the CBS affiliate in Washington, decided that 9/21/39 was a significant turning point in history and decided to transcribe its full broadcast day. In hindsight the day wasn't all that important, but the full recording is still unique. It includes some programs that haven't been preserved elsewhere.
September was undoubtedly a critical month in Europe: Hitler grabbed Poland and Britain finally took him seriously. America was still inclined to remain neutral, and FDR's speech on this day reaffirmed our neutrality while cleverly opening a door to send more material aid to the Allies. A middle-sized step toward war but not among the "hinges of history".
The anniversary has a special resonance in 2009. Guiding Light finally went dark last week, cutting the last continuous connection to that era. Guiding Light was on NBC in '39 so wasn't part of this recording from a CBS station; some early undated Guiding Light episodes are available
here.
Here's the complete day.
= = = = =
Sidenote: Come to think of it, Guiding Light doesn't count as continuous since it departed from radio in 1956. There is
exactly one
continuously produced radio program from the pre-television era, though not quite from the Golden Age. The wonderful Christian drama series
"Unshackled"
began in 1950 on WGN and is still produced weekly in pure old-fashioned style with live music and live studio audiences. It originates from Pacific Garden Mission in Chicago and goes out to the world through an informal network of local stations.