Sidekicks
The late-night TV shows have been in the news lately, what with Conan taking over from Jay, and Dave making crude jokes about Palin's kids. I started thinking about these shows in general, comparing them with their radio ancestors, and noticed something.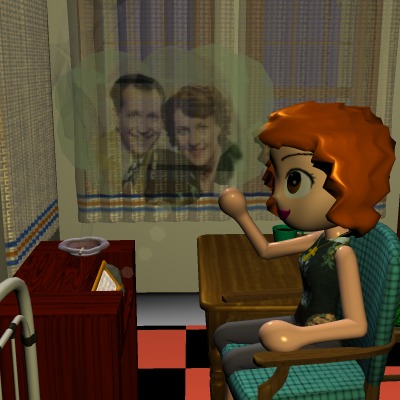 Nearly all the radio variety shows in the '30s and '40s were husband-wife teams.
Fibber & Molly
,
Jack Benny & Mary Livingston
,
George & Gracie
,
Fred Allen & Portland Hoffa
. Their on-air characters weren't always married, but the real people were. And those shows pivoted on the bond of man and woman. Wouldn't have worked without it.
All the modern TV variety shows are ALL-MALE. It's been that way since the start of TV. No female sidekicks at all. The shows pivot on a male-male connection, which often takes on a homosexual flavor.
And the same happens in talk radio. The sidekick isn't always well-defined -- some shows have a set of anonymous assistants -- but in each case where you can name a single sidekick, he's male.
Think about the influence on the host. When your wife is part of the act, you're less likely to tell crude locker-room jokes. And think about the influence on the audience. Modern entertainment gives us no illustrations, no role models, of healthy and humorous conversation between man and woman.