Spring at last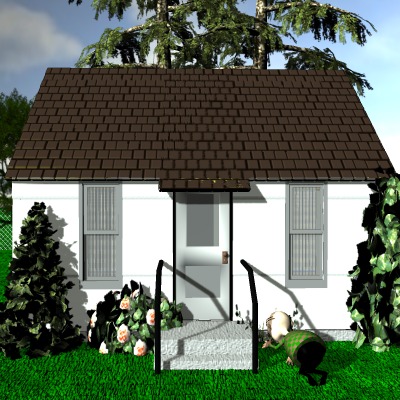 Last winter's hellish snowload mashed down most plants and hedges in Spokane.
The rosebush on the left side of my porch bounced back, but the one on the right didn't. Both of these plants were here long before I moved in; they may be 50 years old.
I was sad to see this plant finally conquered after surviving so many seasons; I cut it down close to the ground so it wouldn't look awful.
Last week, when warmth finally returned, the "dead" rosebush began sprouting new shoots from nearly all of its canes. It won't be as tall as before, but with a little attention it will bloom through another season.
Spring music......