Speed of light
Emir Paulson's eunuchs are mincing around this morning, chirping "Speed of light! Speed of light! Trading moves at speed of light! Need new rules! Need new rules! Speed of light! Awk!"
Yes, trading does move at the speed of light, and it has since 1860.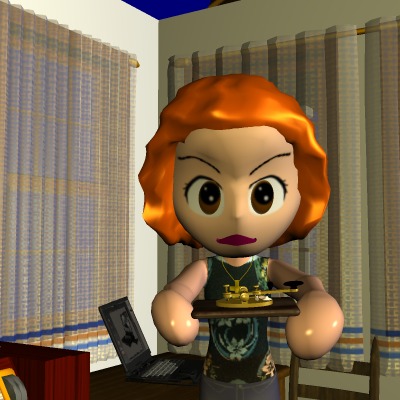 So that's obviously not the current problem. The current problem is that too many banks were selling things that do not exist. That is
fraud, not technology.
The solution, as Polistra said
before,
is to let Bankerosaurus Fraudulenti die off, so that the
honest
banks, which are still quite common, can expand to fill the available needs
honestly
.
And the best way to let B. Fraudulenti die off is to eliminate his habitat entirely. Eliminate the stock exchange. Eliminate price controls on interest, eliminate interbank trading. Let each bank take care of its own money: pay enough interest to attract and encourage savings, charge enough interest to discourage frivolous borrowing. Traditionally, banks pay 3% above inflation and charge 6% above inflation. Since inflation is about 12%, the traditional rates would be 15% for savings, 18% for loans. This would re-close the circle, make each bank responsible for its own success or failure.