Time capsule: Good Morning Glory!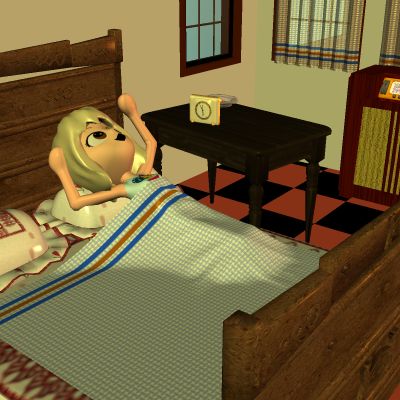 Polistra thinks it's time to cheer things up around here. She wants you to catch three songs by 'sister acts' of the 1930s.
What these songs have in common is
highly
sophisticated harmony, a lost and lamented art nowadays ... and voices imitating instruments, a lost and perhaps not so lamented art.
1. The DeMarco sisters in their first radio performance: "That's the story of love".
Listen.
2. The Pickens sisters from early 1934, doing a real wake-em-up "Good Morning Glory."
Listen.
3. Pickens again, with a strange half-Oriental number, "Lowdown Tune."
Listen.
The DeMarcos went on to a long career. The Pickens Sisters only performed for four years; apparently they had their own radio show at some point. Jane Pickens, the eldest, carried her fame into a long and distinguished life in New York high society, even running for Congress on the Conservative line in 1972 against Ed Koch!
= = = = =
A bit later: An unparalleled collection of '30s movie clips on Youtube contains the original 'Good Morning Glory', with the Pickens doing only some of the singing. If you don't smile for several days after seeing
this clip
, you're either totally Stalinized or dead.