Hey Rosie!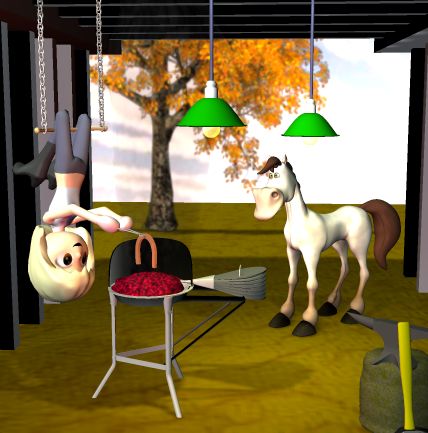 Rosie the Vampire Bat and its fellow 'Truthers' are fond of saying that fire won't melt steel, which somehow explains why the World Trade Center couldn't have been brought down by jet planes.
Polistra decided to 'speak' in Rosie's own 'language' for this picture.
Ever hear of a blacksmith? Ever hear of a cutting torch? Or more comprehensible to Rosie, ever use steel wool in a hash pipe?
Granted, you won't melt an I-beam with a burning newspaper, but a flame with superior fuel and plenty of oxygen can melt steel without any trouble at all.