Teddy speaks to us....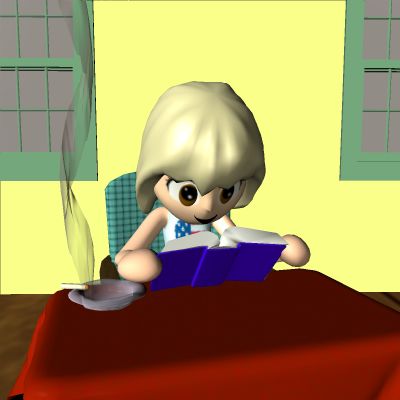 Polistra has been reading a 1916
book
by Teddy Roosevelt, meant to persuade Americans that Wilson's pacifism was idiotic. Some of the details are obsolete but most of it works beautifully today.
On "war settles nothing":
A sillier falsehood has never been uttered than the falsehood that "war settles nothing". War settled the independence of this country; war settled the question of union, and war settled the question of slavery. Pacifists pretend to speak in the interests of morality. It is a poor thing for professed moralists to rest their case on a falsehood. Many of the greatest events of history have been settled by war. Many of the greatest advances in humanity have been due to successful wars for righteousness.

Christianity is not the creed of Asia and Africa at this moment, solely because the seventh century Christians of Asia and Africa, in addition to being rent asunder by sectarian animosities, had trained themselves not to fight, whereas the Mohammedans were trained to fight. Christianity was saved in Europe solely because the peoples of Europe fought. If the peoples of Europe in the 7th and 8th centuries, and on up to and including the 17th century, had not possessed a millitary equality with, and gradually a superiority over, the Mohammedans who invaded Europe, Europe would at this moment be Mohammedan, and the Christian religion would be exterminated.

Wherever the Mohammedans have had complete sway, wherever the Christians have been unable to resist them by the sword, Christianity has ultimately disappeared.
On the supposed conflict between militarism and "moral values", or in modern phrasing, the idea that we must win hearts and minds by being "better than them":
The real question which modern peace-loving nations have to face is not how the militaristic or warlike spirit within their own borders will affect these "values", but how failure on their part to resist the militarism of an unscrupulous neighbor will affect them. Belgium had a very keen sense of the "preciousness of human life" and of "the need for the care of child welfare" ... But all these "social values" existed in Belgium only up to the end of July, 1914. Not a vestige of them remained in 1915. To discuss them as regards present-day Belgium is sheer prattle, simply because on August 4, 1914, Belgium had not prepared her military strength. ... At this moment the Armenians, who for some centuries have seduluously avoided militarism and war, and have practically applied advanced pacifist principles, are suffering a fate, if possible, worse than that of the Belgians; and they are so suffering precisely and exactly because they have been pacifists whereas their neighbors the Turks have not been pacifists but militarists. They haven't the vestige of a "social value" left, to be "affected" by militarism or by anything else.
More later....