1860 all over again
Listening to MSNBC's account of the State Department report on 'human trafficking' aka slavery. According to their expert, Germany is a major hub, but slavery is going on equally in every country.
Hmm. Let's look at the State Department report itself.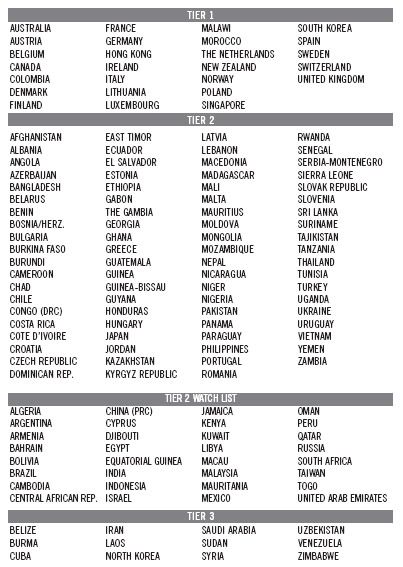 The lowest Tier represents the worst areas. Everybody, eh? Take the Watch List and the third tier together, and you've got all of our good 'Broad Strata' friends, including our good friend UAE who is qualified to run our ports.
The full report is
here.
Highly informative and well-presented, without the 'everyone is guilty' nonsense. More proof that the State Department has become (if only by forfeit) the most hard-nosed section of our govt.