Vices (MORBID ALERT!)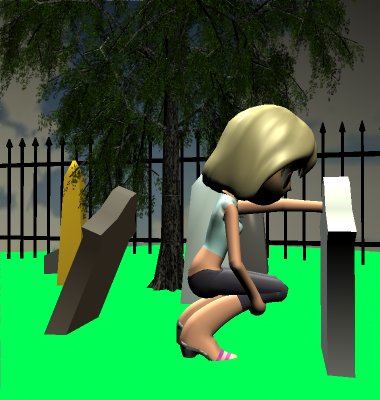 With all the talk on the
soap opera
cable news channels about lung cancer and drinking and prescription drug abuse, I got to thinking about my own ancestors and acquaintances who have died over the years. Which vice is worst?
This morbid line of thought may also be influenced by
John Batchelor's
apocalyptic take on Persia.
Anyhow, I can think of about 20 known relatives and quasi-relatives who died at various ages, ranging from 40 to 99.
Looking first at the youngest end: One cousin died at 40 from mixing alcohol with prescription drugs (and probably illegal ones). An uncle died at 50 from mixing alcohol with prescription drugs. A grandfather (mother's father) died at 62; he smoked heavily and drank heavily.
Starting now from the oldest: The other grandma (mother's mother) lived clean and died at 99. A great-grandpa (father's mother's father, and the man I'm named after) died at 97. [I believe he smoked a pipe, but that could be a false memory. I met him exactly once, when I was about 4 and he was about 94. I vividly remember sitting in his lap, looking up at an extremely wrinkled face that was beaming with pride. Must have been my first look at a very old person, and my first look at an adult face that wasn't just annoyed or preoccupied.] A great-grandma (father's father's mother) dipped snuff and complained constantly about her awful health, until she died at 96. A great-aunt (99's sister) smoked heavily until age 50, when a massive heart attack compelled her to stop. After that, she cruised to 93 with no further health problems.
In the middle range, those who died from 70 to 90, about half smoked and half didn't; none were heavy drinkers. I don't see a clear correlation between smoking and age of death in this set.
I suppose formal statistics might bring out more detail, but the salient point
in this tiny sample
is obvious.
Variation in natural durability is always the primary determinant. Beyond that, tobacco will keep you from reaching 99, but drinking, especially mixed with other chemicals, is what cuts you down early.