Ou sont les Neiges d'Antoine?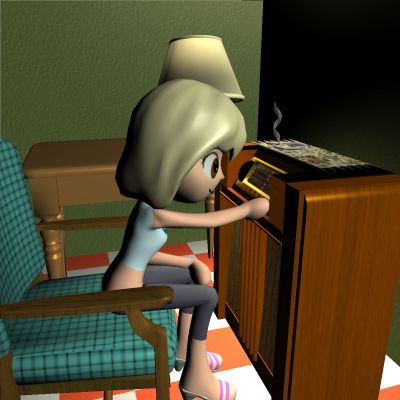 A competent wartime president would take Ahmadinejad's letter as a
grand opportunity
to score propaganda points. Needless to say, all we get from Kindler Gentler George is "Not gonna answer it."
If Tony Snow gets a chance to be himself ... or if he actually gets a chance to serve, which now seems dubious ... he could begin to fix some of these problems. He's proved repeatedly that he understands what's needed.
And what's needed, as usual, is hardly new. We figured it out 60 years ago, but Bush ignores all past experience.
Here's
a three-minute snippet of a large and dramatic effort to answer Hitler's propaganda. At that time Hitler was trying to split America and Britain, so BBC and CBS worked together to produce a series of programs that would help Yanks and Brits understand each other as they fought together. The
series
was written by Norman Corwin, who is still alive and kicking, and the score was not by Spike Jones but by Benjamin Britten. Other major composers like Copland wrote some of their best stuff for similar radio programs and movies.
Note especially the explicit instructions for handling enemy propaganda, and the detailed description of the difference between our approach to news and the Axis approach.
And what do we have today? Bush tells us nothing about what he's doing. It's all between him and God, and we poor outsiders don't need to bother our pretty little heads about the whole business. BBC has been solidly pro-Mohammed since the late '80s. CBS needs no introduction. No music is being composed today at all, so I can't even make a snide comparison in that department. Well, I
could,
but I don't want to soil my blog with an explicit mention of that ... creature ... ah, never mind. If I even think any further about that ... individual ..., I'll end up issuing a fatwa.