GOC! GOC! GOC!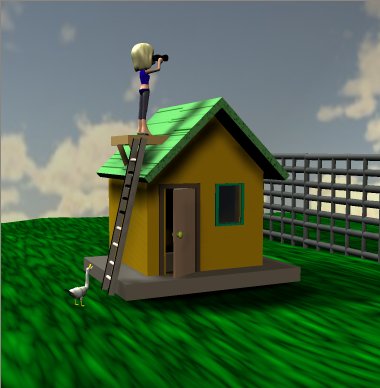 Ever since the start of WW4, I've been puzzled and irritated by the Bush admin's reluctance to involve the American people in a home-front war effort. What's the goal? Are we trying to show the enemy that we can do this without any strain? "Hey dudes, dig it, we're just cruuuuuuisin along like usual." That may have some minor effect abroad, but I think it's horribly bad psychology on the home front.
A few examples: (1) At the start of the war, the Treasury secretary took great pains to discourage people from buying war bonds. (2) The TSA didn't want to arm pilots, and discourages passengers from 'profiling'. (3) Defense contracts have not increased proportionate to the need. (4) Right now, when citizens are trying to guard our borders (the Minuteman project) we have Bush insulting them, essentially taking the same side as the Anti-Civilization Lawyers Union.
FDR didn't make this mistake. During WW2, the gov't encouraged citizens to help with the war effort in dozens of ways. Specifically, the Ground Observers Corps (GOC) was organized in most of the Allied countries. It didn't receive much financial support, but people were happy to supply their own equipment and build their own outposts, because the administration was supporting them and using their information. Reviving the GOC would give the Minutemen some moral authority, instead of turning them into outlaws.
(Good info and pix on the GOC here: http://www.richmond.edu/~wgreen/goc.htm)
As for the psychology: When people are 'vested' in an effort, they are more inclined to support it. Also, when potential skeptics know that their neighbors are involved, they are less inclined to voice opposition. (Familiar stuff is OK, mysterious stuff is evil. Basic human nature.)
Most important of all, defense contracts give Congressmen some bacon to bring home, which tends to mollify their attitude toward other administration policies. (Not to mention other
secondary
benefits like keeping our soldiers supplied with armor and ammunition!)
A fine example just this week was the dustup between Hillary and Dodd over a copter-building contract: (http://www.nypost.com/news/nationalnews/42327.htm)