How to swat a fly
I've been twitching and itching from all this discussion of Process. The word is badly misused in the current legal context; when engineers or programmers talk about a Process, they mean a system or method that senses what's going on around it, then adjusts its output to produce some desired result. Clearly, the legal version of Process means something entirely different and far more primitive.
Let's say we want to swat a fly the usual way. Sense the presence of flies, and aim the swatter toward each one. This process is imperfect; the position and timing of its output is unpredictable. But with practice and skill, it will swat lots of flies.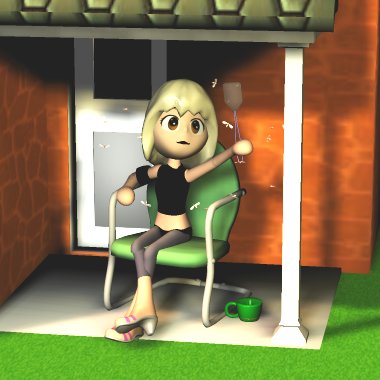 [Click here for a MPEG animation, though the point is obvious enough from the still image.]
http://ockhamsbungalow.com/blog/liveprocess.mpg
Now let's try to swat a fly by the Legal Process. We would first design a
greer
gear using a predetermined set of facts; then we would turn that gear repeatedly, over and over and over and over again, without ever accounting for any aspect of current reality.
This process is wonderfully perfect: it always hits precisely the same spot with precisely the same timing. What? It never swats a fly? Silly question.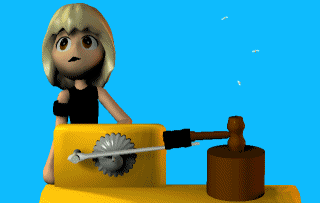 What bothers me most of all is that many politicians -- including some who should know better -- insist that "trusting the Process" is the same thing as "rule of law". This would make sense if we were talking about a "live process", which occasionally stopped to examine reality. It would even make sense if we could count on judges to follow the basic notions of Western culture. But it doesn't make sense when the vast majority of judges are enemies of life and civilization. (This runs parallel to the common misunderstanding of "judicial activism", which I've written about before....)
--------------------
So, if you get caught under the gavel of such a blind mechanism, what do you do? If you're rich enough to hire a Johnny Cochran, you might have a chance; if you're an Islamic terrorist, the Anti-Civilization Lawyers Union will come to your rescue. But if you're just an ordinary innocent person with no aristocratic privilege, you're sunk. No part of the system will help. If your case gets famous, legislatures and executives will write symbolic gestures, exquisitely crafted to stop short of exerting any actual authority on the courts. The local police won't help; their sole job is to serve the Anti-Civilization Lawyers Union.
Well, now you have a chance, thanks to the Acme Bounty-Bot!
Visit us at Acme to pre-arrange the assistance of Acme Bounty-Bots in your time of need.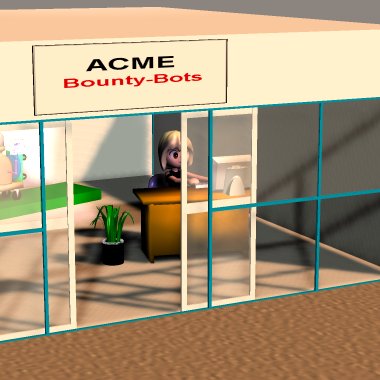 The Acme Bounty-Bot is bullet-proof, chemical-proof, and unstoppable by any known method. Its programming is even more mechanical and relentless than a judge; it's built using nano-mechanics and fluidics so that electronic jamming won't work. It storms into the place where you're being held, bearing a "Writ" in its hand. (This Writ is actually gibberish, because no real legal paper will help you; but it might fool some laymen long enough to make things easier.)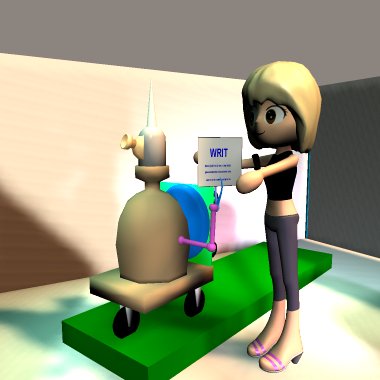 The writ-holder hand can also serve to apply a concrete Temporary Restraining Order against interfering parties.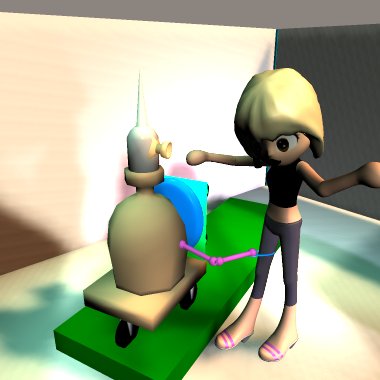 But the primary goal of the Acme Bounty-Bot is to get you out of the Process. Toward that end, the lead Bot carries a platform, which drops down to form a trailer at the appropriate moment.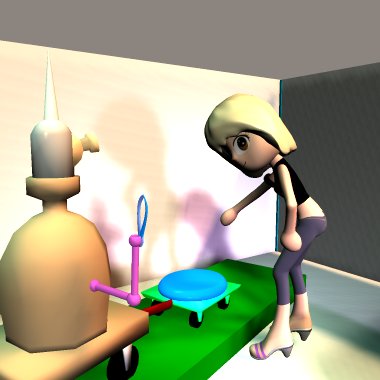 With the assistance of two other Bots, the lead Bot transfers you onto the platform then inflates a Kevlar balloon around you; the Bot team forms a cordon to haul you out to a waiting armored van.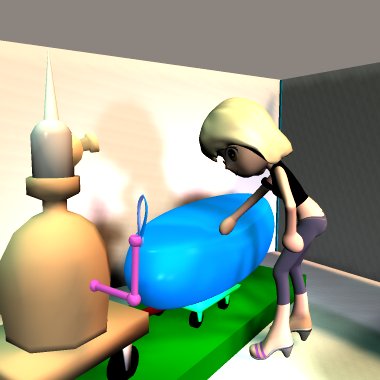 Come see us right away! The clock is ticking!
Needless to say, there isn't any such hope. This is just a nice little sci-fi fantasy.